PureHealth Research
Ageless Brain
Choose Your Package
$55.8 Per Bottle
YOU SAVE: $79.2
By selecting "Subscribe & Save" option above, you agree to receive a shipment of Ageless Brain every 6 months. You are authorizing us to charge your credit card every 6 months, matching the package you have selected. You can stop shipments at any time in your customer account or by calling our customer support team toll free at (888) 558-9836, Mon - Sun 24/7, Outside the US, call us at +1-863-301-4007. All terms & conditions apply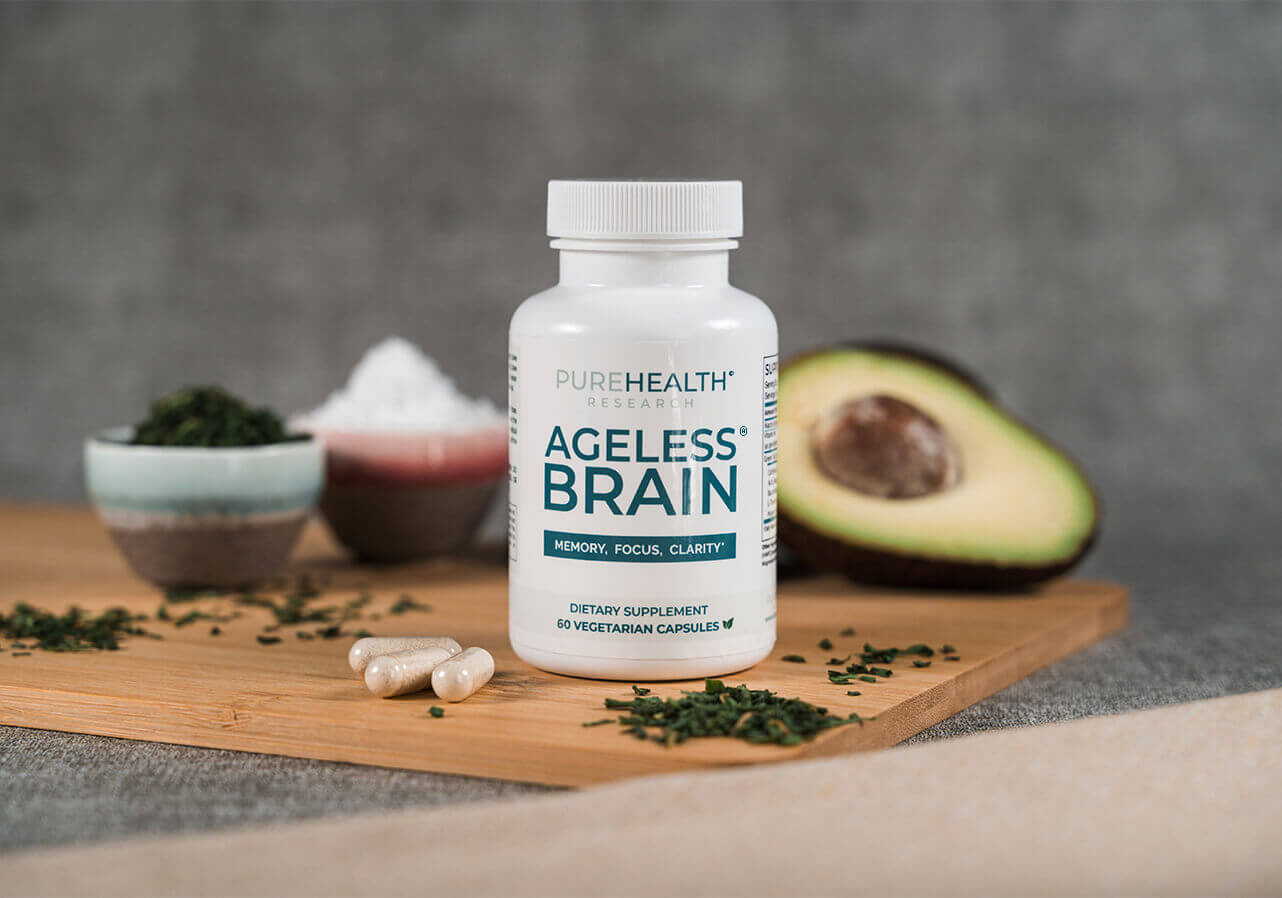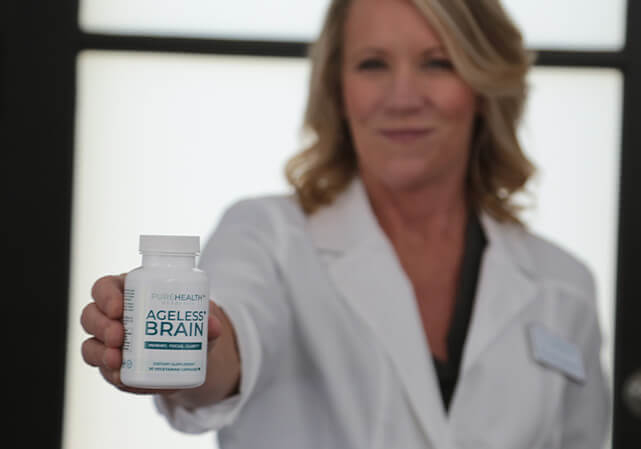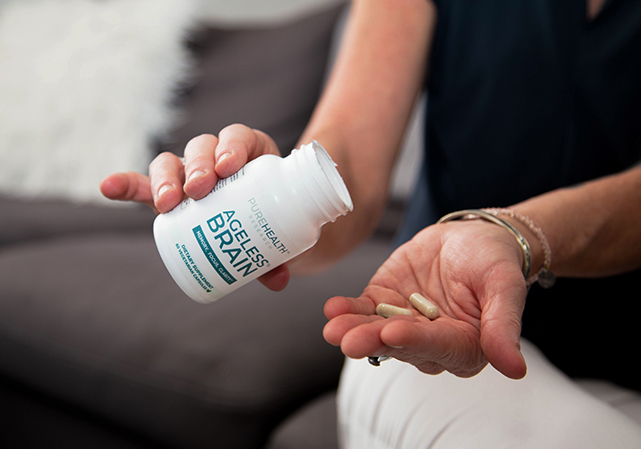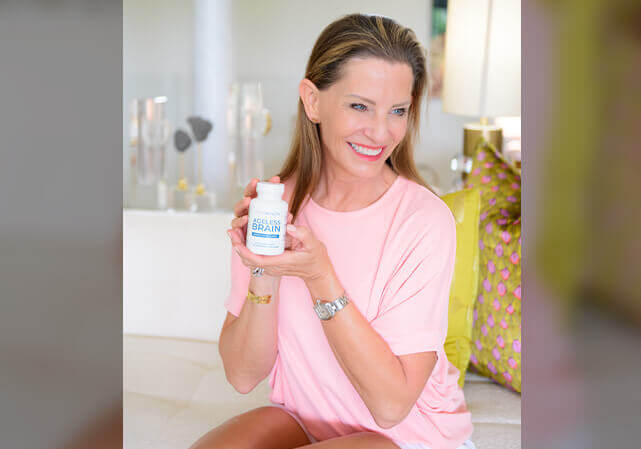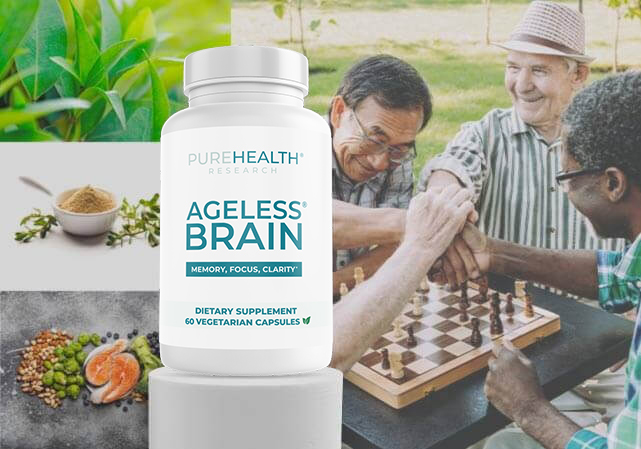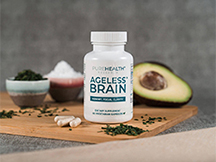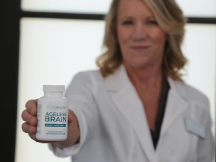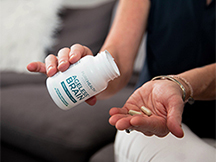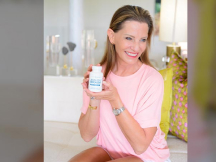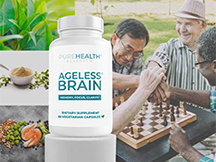 Enjoy a FULL YEAR to try Ageless Brain and experience the results for yourself. If you're not 100% SATISFIED – simply let us know and we'll gladly refund your money – guaranteed.
Dr. Holly Lucille, ND Has Been
Featured On:
Dr. Holly Lucille, ND is not endorsed by, sponsored by, or affiliated with any of these organizations.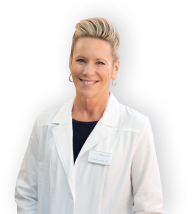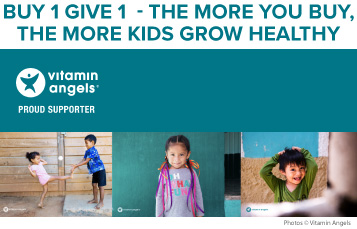 6 Children receive
nutritional support
with this purchase
+2 FREE BONUS
E-BOOKS

WITH YOUR ORDER TODAY
+2 FREE BONUS
E-BOOKS

WITH YOUR ORDER TODAY

"12 Simple Brain-Savers to Help Increase Your Memory & Focus!" & "Smoothies For A Healthy Mind!"
Ageless Brain
AGELESS BRAIN is a combination of natural elements that are clinically tested all over the world & effective in enhancing neurologic wellness.
INGREDIENTS:
Caffeine Anhydrous
Caffeine Anhydrous:
Did you know that Caffeine has cognitive-enhancing properties with positive effects on learning, memory, concentration, and mood?*
L-Tyrosine
L-Tyrosine:
L-Tyrosine helps you think straight during stressful situations! Stress floods your body with hormones to ACT FAST but makes your ability to think fly right out the window.
Huperzine-A
Huperzine-A:
If you want to boost your brain fuel – you want Huperzine-A! This amazing alkaloid has neuroprotective properties against those haywire-causing toxins and brain cell death.*
SAFETY FACTS:
Although ingredients in Ageless Brain have no reports of side effects, we recommend those who experience chronic illness consult their physician before taking any supplements.
This product has not been independently tested for efficacy, but each ingredient has been scientifically studied and shown to deliver positive results and improve the conditions noted.
PRODUCT DESCRIPTION
Say goodbye to brain fog and memory hiccups with PureHealth Research AGELESS BRAIN!
Stress, toxins, and modern eating habits can take a toll on your cognitive health, causing your brain to age faster than it should. This can cause a number of problems, like brain fog, anxiety, and poor memory.
But the nutrients in AGELESS BRAIN help protect & rejuvenate your brain, so you can stay sharp at any age.
The AGELESS BRAIN supplement contains 8 scientifically-proven minerals, vitamins, and plant extracts to boost brain function:
Vitamin B6

is vital for enhanced memory and cognition. It also helps make and break down brain chemicals, and get rid of wastes

Huperzine-A

protects against toxins and brain cell death, enhancing clarity and helping reduce brain fog

Vitamin B3

protects against free radical damage and stimulates new brain cell growth

GABA

helps your brain "clean house" and gets rid of cellular waste, so you can sleep better and think more clearly

Bacopa Extract

enhances cognitive function and delays brain cell deterioration caused by aging
And those are just 5 of the brain-boosting AGELESS BRAIN ingredients in this formula—with all 8, you'll be on your way to long-lasting cognitive health.
Simply take 1 of the AGELESS BRAIN pill a day, you'll be able to think more clearly, remember more, and focus for longer.
Get ready for more health, confidence, and independence with AGELESS BRAIN!
IMPORTANT INFORMATION
Each natural ingredient in AGELESS BRAIN has been clinically or scientifically proven as effective in enhancing brain function and supporting neuro protection.
We use proprietary Blend:
CAFFEINE ANHYDROUS
GAMMA-AMINOBUTYRIC ACID
BACOPA AERIAL PARTS EXTRACT
ALPHA GLYERYLPHOSPHORYLCHOLINE
L-TYROSINE
HUPERZINE-A
NIACIN
VITAMIN B6
Each ingredient targets a specific neurological function to help boost memory and improve your brain function.
Imagine the brain gymnastics you could perform with a steel trap memory and lightning recall.
DIRECTIONS:
For best results take 1 capsule a day, 20-30 minutes before a meal with 8 oz of water.
WHAT OUR CUSTOMERS SAY…
REAL PEOPLE, REAL RESULTS

Thanks to our customers:
1,143,609
children already gained access to life-changing nutritional support.
1 to 1 Charity Support Program

1 bottle = life-changing nutritional support to 1 child in need
We're proud to partner with Vitamin Angels to enrich health and hope. Through our partnership, underserved women and children across the U.S. and around the world receive the nutritional support needed to build the foundation for a healthy future. Every bottle purchased from PureHealth Research provides critical life-changing nutrition for a young child through Vitamin Angels!
Thank you for helping us build a brighter future for kids everywhere!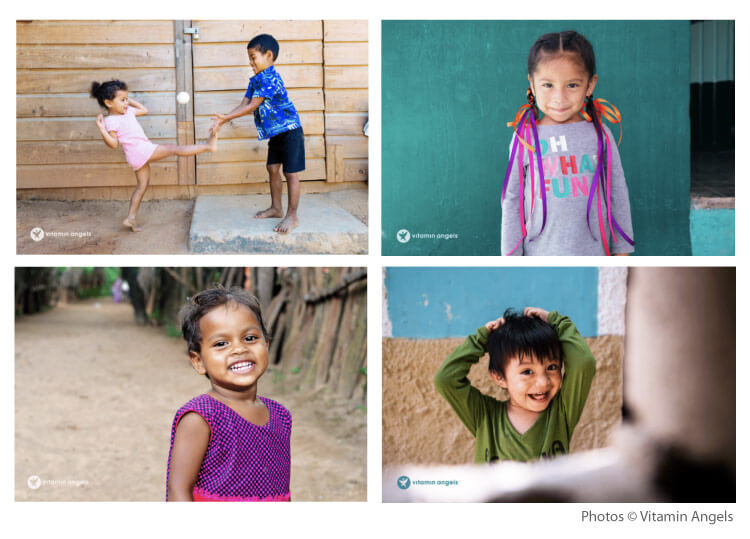 FREQUENTLY ASKED QUESTIONS (FAQs) ABOUT
Ageless Brain
What exactly is Ageless Brain?
Ageless Brain is all-natural and helps boost memory-health and brain function. And it is safe and manufactured in America. Ageless Brain is specifically engineered to improve your memory and help your brain function at its best! By using Ageless Brain, you're providing your brain with vital nutrients, so it can work at its best. These ingredients have been scientifically proven to support better focus, energy levels, and improve memory!
AGELESS BRAIN's 8 powerful ingredients help:
Balance moods
Clear brain fog
Increase productivity
Improve clear thinking and focus
Enhance emotional health
Boost memory
You'll agree that your mind and brain function is top of the list of health concerns. Ageless Brain is an investment in the quality of the rest of your life.
What are the ingredients of Ageless Brain?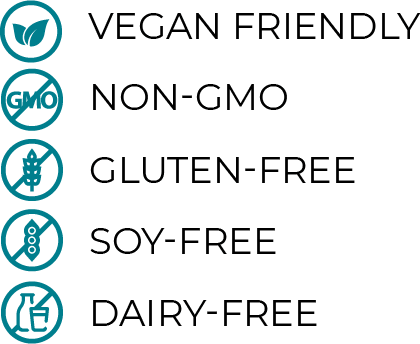 Does Ageless Brain really work?
If you give AGELESS BRAIN a try, we guarantee you'll experience a difference. AGELESS BRAIN will help enhance your ability to remember, sharpen your focus, and lift your energy level, or your money back!
PureHealth Research stands behind every bottle and jar that goes out the door with an Ironclad 365-Day NO-RISK Money Back Guarantee!
We want you to feel comfortable with your decision, so you've got ONE FULL YEAR to enjoy the brain-boost you'll get from AGELESS BRAIN!
How many bottles of Ageless Brain can I order?
We HIGHLY recommend you STOCK UP and SAVE MORE today with our special 3 or 6-bottle discounted packages of Ageless Brain to help you stay consistent.
We know you'll love how Ageless Brain will heighten your brain's abilities.
But if it's not for you, just let us know within 12 months, and you'll get all your money back.
This exclusive package allows you to take advantage of our lowest possible prices, without the worry of increasing costs and/or additional shipping fees later.
Who is Ageless Brain for?
Ageless Brain is for anyone who is 40+. After age 40, brain shrinkage and age-related mental decline begin.
If you're over 40 and want to improve your memory, focus, and mental energy, then Ageless Brain is for you!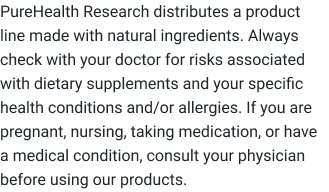 Can I use Ageless Brain long-term?
Yes! We recommend using Ageless Brain daily and LONG-TERM to help nourish your brain for continued consistent results.
Should I expect any side effects?
No! Rest easy knowing Ageless Brain is clinically tested and proven safe without any irritation or side effects.
If you do happen to notice anything unusual, please discontinue use and consult your physician immediately.
How can I order Ageless Brain right now?
Click the "Order Now" button on this page and provide your information on the secure order page.
Ageless Brain is Available Exclusively on this Website, so we have a limited supply.
Please don't hesitate.
Due to toxins in our environment and 21st century stresses, brain health is declining in Americans. We don't want that to happen to you or your loved ones
One Time Purchase:
1 Bottle - $69
3 Bottles - $65 each (Save $12)
6 Bottles - $62 per bottle (Save $42!)
And every order comes with FREE SHIPPING and TRACKING!
Can I track my order?
Absolutely! Feel comfort to know that you can track your order at any time. Once you place your order, you'll receive confirmation emails and shipping details.
If you have any questions, please contact us or call us toll-free at (888) 558-9836, Mon–Sun 24/7. Outside the US, call us at +1-863-301-4007, email us at support@purehealthresearch.com
What can I expect next?
Right now, you have the chance to take advantage of a HUGE discount and secure your first order of Ageless Brain for pennies on the dollar.
But most importantly, you have the chance to help support and maintain healthy brain function that's vital to your quality of life.
365 DAY MONEY BACK GUARANTEE
Enjoy a FULL YEAR to try Ageless Brain and experience the results for yourself. If you're not 100% SATISFIED – simply let us know and we'll gladly refund your money – guaranteed.
Ageless Brain