PureHealth Research
Formidable Fungus Protocol
Choose Your Package
$116.1 Per Set
YOU SAVE: $545.4
By selecting "Subscribe & Save" option above, you agree to receive a shipment of Formidable Fungus Protocol every 6 months. You are authorizing us to charge your credit card every 6 months, matching the package you have selected. You can stop shipments at any time in your customer account or by calling our customer support team toll free at (888) 558-9836, Mon - Sun 24/7, Outside the US, call us at +1-863-301-4007. All terms & conditions apply
Enjoy a FULL YEAR to try Formidable Fungus Protocol and experience the results for yourself. If you're not 100% SATISFIED – simply let us know and we'll gladly refund your money – guaranteed.
Dr. Holly Lucille, ND Has Been
Featured On:
Dr. Holly Lucille, ND is not endorsed by, sponsored by, or affiliated with any of these organizations.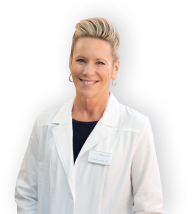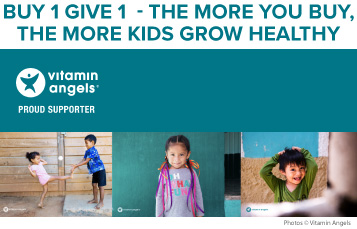 18 Children receive
nutritional support
with this purchase
Get full spectrum fighting forces to combat fungus with Dr. Holly's, ND…
---
FORMIDABLE FUNGUS PROTOCOL
THIS POTENT TRIO ENSURES YOU'RE FIGHTING HARMFUL FUNGUS FROM EVERY ANGLE
The Formidable Fungus Protocol attacks fungus internally, externally, and systemically, protecting you from future health complications.
SOOTHE
discomfort
FIGHT
stubborn fungus spores
FORTIFY
immune health
SHIELD
against harmful oxidative stress
GAIN FUNGUS FREEDOM & FORTIFY YOUR IMMUNE HEALTH WITH NATURAL NUTRIENTS & ESSENTIAL OILS FOR FULL SPECTRUM SUPPORT
DR. HOLLY LUCILLE, ND
"Hi, my name is Dr. Holly Lucille.
I'm a licensed Naturopathic Doctor and Advisory Board member for PureHealth Research."
DR. HOLLY LUCILLE, ND
DR. HOLLY LUCILLE, ND
WHY FUNGUS IS SO HARD TO TREAT?
Your toenail fungus tells me your immune system is weakened. And that you're vulnerable to pathogens, including fungus.
You see, topicals don't work because fungus spores root deep inside your nailbed and can travel through your bloodstream, further harming your immune system. It's a system-wide issue.
And medical antifungals can actually make your spores resistant to antifungals, strengthening your fungus. They also come with nasty side effects, such as tummy pain, diarrhea, gas, headaches, rashes, indigestion, and just plain feeling lousy.
You see, Nature has everything you need to alleviate fungus, reduce discomfort, and enhance your immune health without harsh side effects. The problem is which ones to take and how much to use.
That's why I've decided to make it easy for you. No mess, no fuss. I've combined my 3 favorite fungus fighters and immune building formulas – working from inside and out – for a powerful triple action bundle called…
My Formidable Fungus Protocol
brings 3 potent fungus fighters and immune enhancers that I've personally given my stamp of approval.
The first is our best-selling FUNGUS ELIMINATOR. Taking just 2 capsules a day target harmful fungal spores throughout your body. It delivers 9 botanicals scientifically proven to fight fungus and support healthy immune functions.
Next, I've included our shining star IMMUNO. Ten scientifically proven nutrients provide full-spectrum support for healthy immunity, helping strengthen weak areas and dampen overactivity. The blast of antioxidants combats free radicals, shielding you from the oxidative stress unleashed during this fungus invasion for ultimate protection.
Last but not least, a calming essential oil topical called TOENAIL TREATMENT OIL. It alleviates discomfort with soothing emollients for your damaged skin and nails. It fights fungus from the outside, reduces discoloration, and fortifies your skin and nails for healthy repair and regeneration.
THE FORMIDABLE FUNGUS PROTOCOL
IS AS SIMPLE AS 1, 2, 3
The whole point of this bundle is to make it as easy as possible for you. Toenail fungus is not only unsightly and embarrassing, but it also hurts and can lead to other health concerns. So, just follow these 3 simple steps:
The Formidable Fungus Protocol is the ultimate 1-2 punch against fungus and regenerating clear, healthy nails!
FUNGUS ELIMINATOR
IMMUNO
TOENAIL TREATMENT OIL

SAFETY FACTS:
Although ingredients in FUNGUS ELIMINATOR, IMMUNO, TOENAIL TREATMENT OIL have no reports of side effects, we recommend if you have a chronic illness, please consult your physician before taking any supplement. These products have not been independently tested for efficacy, but each ingredient has been scientifically studied and shown to deliver positive results and improve the conditions noted.
WHAT OUR CUSTOMERS SAY…
REAL PEOPLE, REAL RESULTS

Thanks to our customers:
1,060,208
children already gained access to life-changing nutritional support.
1 to 1 Charity Support Program

1 bottle = life-changing nutritional support to 1 child in need
We're proud to partner with Vitamin Angels to enrich health and hope. Through our partnership, underserved women and children across the U.S. and around the world receive the nutritional support needed to build the foundation for a healthy future. Every bottle purchased from PureHealth Research provides critical life-changing nutrition for a young child through Vitamin Angels!
Thank you for helping us build a brighter future for kids everywhere!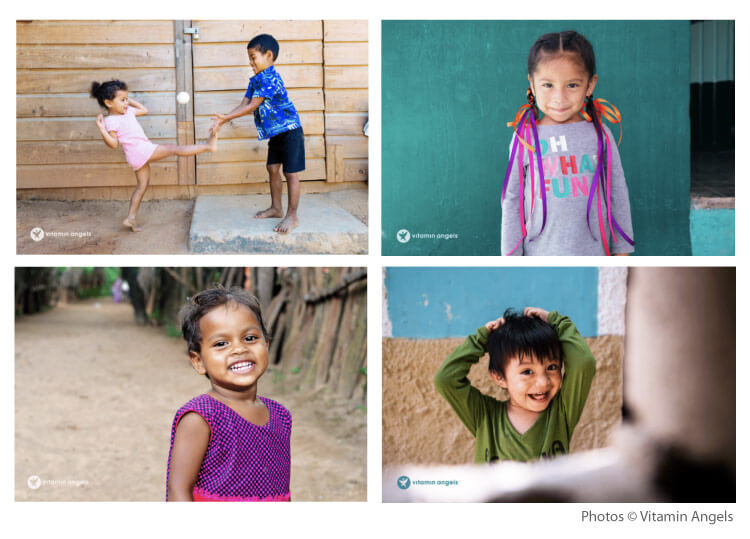 365 DAY MONEY BACK GUARANTEE
Enjoy a FULL YEAR to try Formidable Fungus Protocol and experience the results for yourself. If you're not 100% SATISFIED – simply let us know and we'll gladly refund your money – guaranteed.
Formidable Fungus Protocol