MADE BY NATURE, BACKED BY SCIENCE, APPROVED BY DOCTORS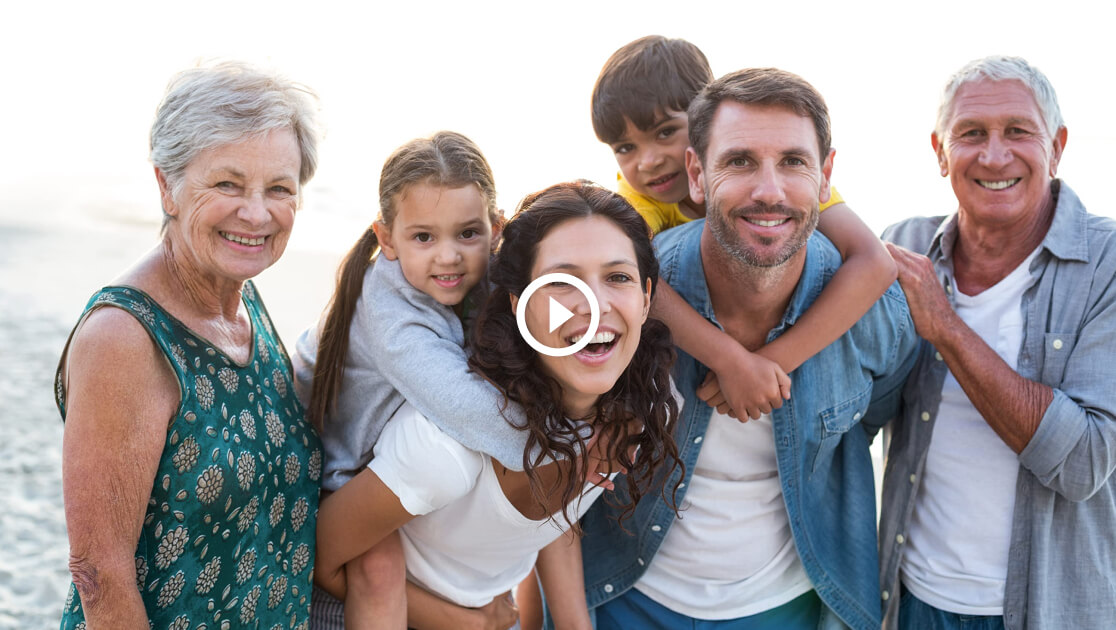 We at PureHealth Research are a growing group of skilled experts, innovative, and talented people with one goal – to help people reclaim the control of their own health. Each has seen friends and loved ones struck by illness or disease, which makes our vision personal. Our mission is to improve your overall health with superior quality therapeutic nutraceuticals scientifically proven effective by research. But we don't stop there.
Daily, our research team scours through scientific journals and ancient texts to find complementary herbs, micronutrients, and remedies to create the most potent and beneficial formulas. Our Advisory Board doctors, dietitians, and nutritionists not only help formulate potent bioactive formulations for you, but they also help answer your questions. We develop evidence-based educational material to help build your awareness, because knowledge pushes you to make wiser choices. We stand behind every customer's health journey because we're all connected, and every person deserves to matter.
And we do this without harming the environment, using only safe, sustainable sources and ecologically friendly packaging. We feel it's our responsibility to help protect and restore our planet – our home – for our wildlife, oceans, trees, as well as our grandchildren and the generations that follow.
Why do we go to these crazy lengths?
Our goal is to empower you with the tools and resources to help you reach your peak health. We're driven to help revolutionize the old model of illness and disease. The old way of managing symptoms is forcing these alarm systems to shut down without treating the root cause of the problem. Without treating the "why" and source of your symptoms means it'll continue to struggle and get worse. This doesn't make sense to us. We believe in restoring health the way Nature intended, using the botanicals and nutrients that refresh, revitalize, and work in harmony with your body to find balance again and thrive.
PureHealth Research has its fingers on the pulse of delivering what's next and beyond.

Thanks to our customers:
869,427
children already gained access to life-changing nutritional support.
1 to 1 Charity Support Program

1 bottle = life-changing nutritional support to 1 child in need
We're proud to partner with Vitamin Angels to enrich health and hope. Through our partnership, underserved women and children across the U.S. and around the world receive the nutritional support needed to build the foundation for a healthy future. Every bottle purchased from PureHealth Research provides critical life-changing nutrition for a young child through Vitamin Angels!
Thank you for helping us build a brighter future for kids everywhere!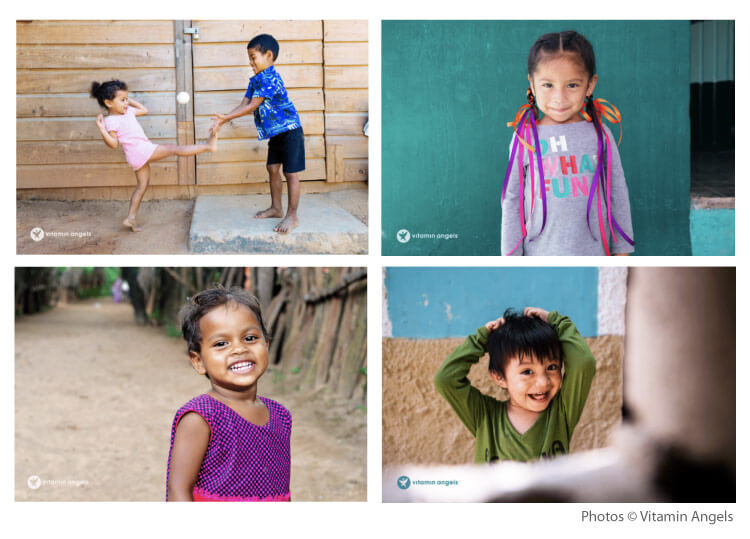 ADVISORY BOARD
We at PureHealth Research understand that knowledge is priceless. So we've gathered the best minds in their fields to bring that knowledge and experience to our house. These experts and professionals review and help improve our formulas using years of boots-to-the-ground raw data. Each passionately dedicate their lives to helping improve the quality of health and well-being of people like you.
---
OUR PROCESS
INTEGRITY – FLAWLESS EXECUTION – RESPONSIBILITY

PureHealth Research develops scientifically proven products that help you achieve the pure, healthy lifestyle you deserve. We only use natural ingredients you trust and put them through a 5-Stage Research and Testing Process, so they become "PureHealth Approved & Certified!" Here's how it works:
Step 1: The Creating Process – We've composed a team of master formulators who are some of the world's most respected medical doctors, chemists, researchers, nutritionists, and fitness experts. They work collectively to create the highest-quality blends that help revitalize your health.
Step 2: Scientifically Tested – We only use scientifically-proven ingredients, simple as that… We never add a small amount of an ingredient to add marketing hype, a huge problem that is extremely common with famous brands found at your local supplement store. Instead, we make sure you have the RIGHT amount of every ingredient that science shows will give you the best results.
Step 3: The Purest Ingredients – PureHealth Research uses only NATURAL INGREDIENTS. We scoured the globe for the highest quality and purest forms of every ingredient so we can help you support total-body-wellness. Feel comfort knowing our blends are also free from antibiotics, artificial sweeteners, colors, and preservatives!
Step 4: Ingredient Testing – We only purchase raw ingredients that come with a certificate of analysis for potency and purity. We even do further microbiological testing during the manufacturing process to ensure you every PureHealth product is pure and potent before it reaches your hands.
Step 5: GMP Certified Manufacturing – GMP Certification is a third-party certification program that includes inspection of manufacturing facilities to determine whether specific food safety and quality performance indicators are being met. This certification guarantees personnel training, equipment maintenance, facility cleanliness, and document traceability. GMP Certification is a commitment to quality and consistency that our customers deserve.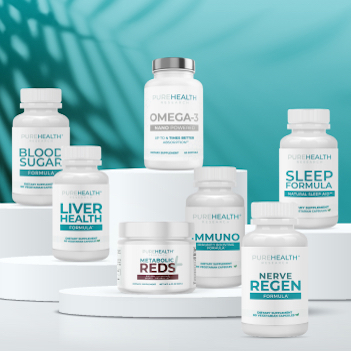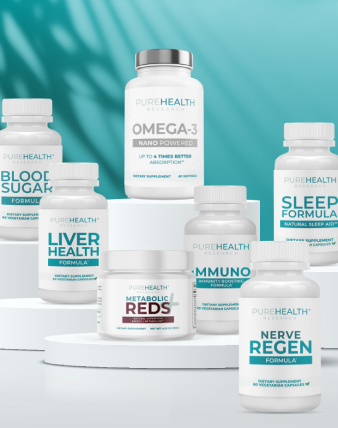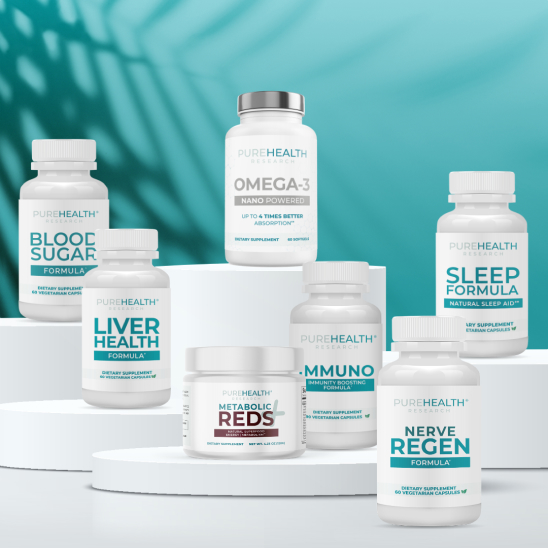 That's what you deserve
We believe in our products, we use our products, and every step of our manufacturing and development process was created to ensure we deliver only the highest quality formulas for your body day in and day out. After all, that's what you deserve, and we're here to help give it to you with every product we produce.
The PUREHEALTH RESEARCH Team